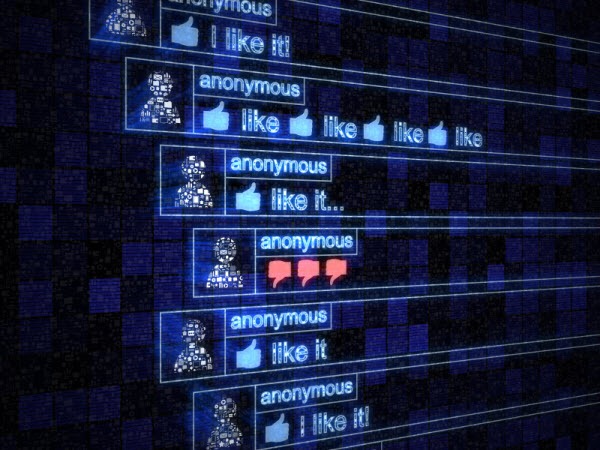 So you've decided to start promoting your business in Social Media — and, to make the task easier, you've decided to hire a social media consultant. But how do you brief him or her? And how will you know if he or she is doing a good job?
The Challenges When You Use A Social Media Consultant
The whole social media phenomenon simply didn't exist when many of today's Kiwi business owners learnt the marketing ropes. As a result, there's a significant lack of knowledge amongst business owners — and it certainly seems to be age-related.
According to a recent MYOB Business Monitor (November 2012):
just 12% of business owners over 60 years old are using social media in their business
20% of business owners who are Baby Boomers are making use of social media
21% of Gen X business owners have adopted social media for their business
42% of Gen Y business owners have gone social
With Kiwi consumers overwhelmingly adopting social media (95% of them went to a social media site in the last month), businesses really have little choice but to get involved with the medium, even if it is through the use of a social media consultant. But it is essential to give them an effective brief.
What your Social Media Consultant needs to know
Your brief to your social media consultant should give them meaningful guidance on these seven questions:
Who are you trying to reach?

As with any marketing, an effective social media brief starts by identifying your target market. Understanding the target audience's age, gender, location, interests, activities and passions will have direct bearing on both the content of any social media campaign and the networks your social media consultant opts to use.

What are you trying to achieve through social media?

For some businesses, the objective of any marketing (no matter the media channel) is simply to make sales. For those operations, the social media consultant might recommend Facebook Offers or Gifts or similar sales tools. On the other hand, you might be aiming to build a customer support channel; to achieve that, your social media guru might suggest a significant devotion of time and resources to Twitter. Or perhaps you want to generate leads, or improve your brand's reputation.

Whatever your business objectives within social media, you need to specify them upfront to ensure that your consultant is on the same page.

What is your Brand Personality?


Whoever is speaking to your prospects and customers through social media needs to reflect the brand personality and style of your business.

An organisation that prides itself on friendly, homespun advice to anyone who walks through the front door needs to adopt exactly the same tone on Facebook. If you wish to be perceived as a thought leader in your industry, then your LinkedIn posts need to take the same proactive, well-informed approach.

On the other hand, if your staff are not happy outside their carefully-protected comfort zone, you don't want your social media consultant to be outspoken on Twitter.

What resources can your organisation devote to social media?

You may think that by outsourcing to a social media consultant, you're avoiding getting bogged down. The reality is otherwise: social media is a direct conduit  between your organisation and your prospects and customers.

As such, it touches on every aspect of your organisation: marketing, sales, PR, customer service, logistics, the lot. Even if it's the social media consultant's fingers on the keyboard, he or she needs to be able to draw information and answers from, and supply follow-up requests to, every part of your business.

What related topics are of interest to your prospects and customers?

An effective social media presence is not simply about you and your brands — your followers will quickly abandon you if every message you post is about your organisation. At the same time, your social media consultant must post information that is relevant to your customers/prospects and related at least tangentially to your business.

A food company, for example, can talk about recipes (not only those featuring their products) or about last night's TV chef surprise or ask followers for tales of their worst cooking disaster. Similarly, an engineering business might post about the engineering challenges of the proposed 501-day trip to Mars and back, or about new technologies that will impact on Kiwi businesses in the next five years. Posting about upcoming concerts is unlikely to be relevant to any business but music labels, concert promoters and ticketing agencies.

What key products and events do you want to promote (and how)?

Social media isn't purely non-commercial, of course, so you will want to brief your social media consultant to post stories about your products and your organisation, of course. The secret, however, is in exactly HOW you go about planning those posts.

Consumers who like brands in social media do so because either (a) they do actually like the brand (they're fans); (b) they want discounts and deals; and/or (c) they want to hear about new products and services. Actually, if they want to hear about the new stuff, they want to be first to know — and they won't bother sharing stale news with their friends and acquaintances.

So if you want your messages to have a chance of being shared, you need to brief your social media expert to first start building anticipation ahead of a new product announcement; and then leak the news in social media ahead of the traditional channels. Think about it this way: if you were a big fan of X, wouldn't you simply die to get inside knowledge ahead of the crowd?

How is your social media consultant going to be measured?

Managers and financial controllers are now starting to ask tough questions about Return on Investment and whether social media really delivers value for the time and money involved. If you're going to outsource to a social media consultant, you need to set some benchmarks against which his or her efforts can be evaluated. The presentation below by Olivier Blanchard provides some smart suggestions which can form a great starting point for measuring that social media performance.
In Summary
Outsourcing your social media can be a good idea — provided that you provide an effective and comprehensive brief that can make your social media marketing achieve tangible outcomes.
Credits: content for this article is largely drawn from our online training courses "Preparing an Effective Social Media Brief" and "The Principles and Practice of Social Media Marketing"