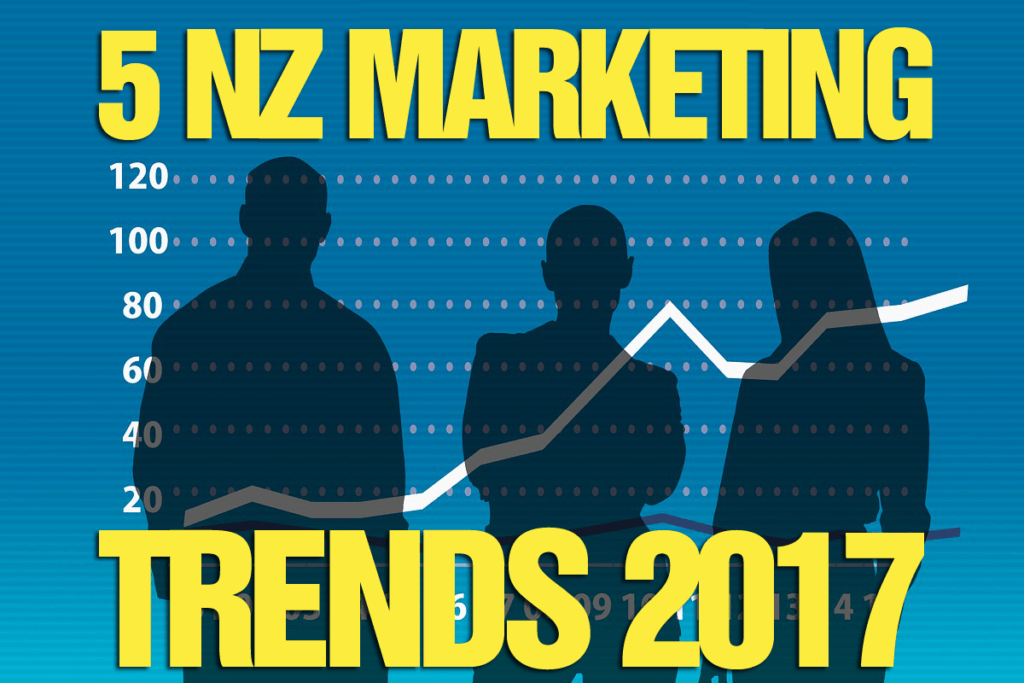 It's that time of year, when commentators dust off the crystal balls and start to consider what we should expect for the year ahead. We've already been working on our forecasts for some time, as we work on our NZ MARKETING INSIGHTS FOR 2017 presentation and slide deck that's due for release later this month.
We'll talk more about that presentation shortly, but first let's have a little peek inside, at some of the marketing trends that will impact on Kiwi marketers in 2017.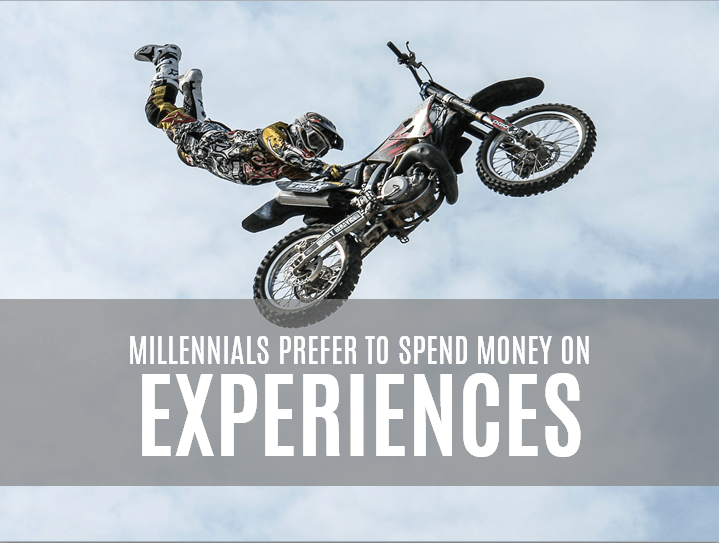 1 Experiences are more important than possessions, at least to millennials
If you're targeting Millennials (those born between 1980 and 1996, now aged 20-36), take note. According to a recent US research study conducted on behalf of EventBrite, millennials highly value experiences and are increasingly spending time and money on them: from concerts and social events to athletic pursuits, to cultural experiences and events of all kinds. For this group, happiness isn't as focused on possessions or career status. Living a meaningful, happy life is about creating, sharing and capturing memories earned through experiences that span the spectrum of life's opportunities.
That's one of the reasons why high-experience events such as the Auckland Arts Festival resonate so well with audiences.
IMPLICATIONS FOR MARKETERS
A recent Bloomberg Businessweek survey revealed that "delivering a great customer experience" has become the new imperative: 80% of the companies polled rated customer experience as a top strategic objective.
Research suggests that companies that provide exceptional customer experiences have a strong competitive advantage. Customers are prepared to pay higher prices, make additional purchases, be more loyal and recommend the business to others.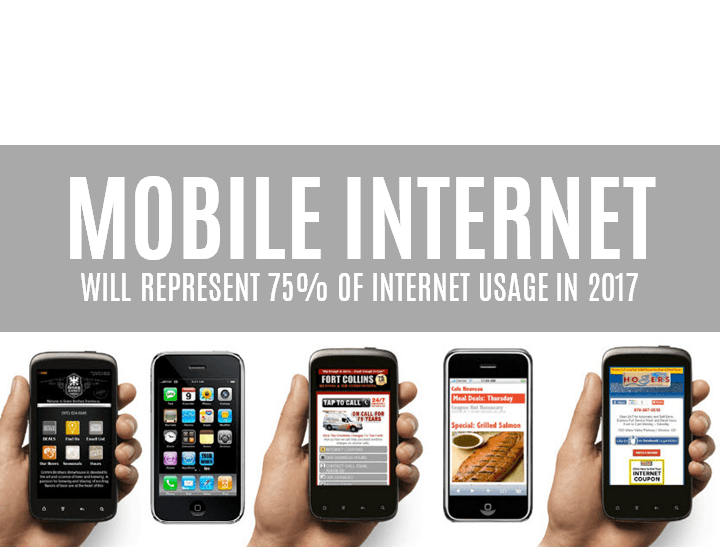 2 Three-quarters of Internet usage in 2017 will be via mobile
Three out of every four minutes (75%) of Internet use will be accessed via a mobile device in 2017 — up from 68% this year, according to a mobile advertising forecast released in late October by Publicis' Zenith unit.
That's a global forecast — here in NZ we tend to lag a year or two behind when it comes to mobile trends — but it's still a staggering percentage.
IMPLICATIONS FOR MARKETERS
Take out your phone and dial into your website. Does it still look good on the small screen. More importantly, can your prospects and customers access everything they want from you through that device, which may represent the only view they ever have of your website?
If the answer is not a quick and easy "Yes", you need to revisit your mobile presence, fast. (May we recommend our comprehensive Mobile Marketing course, if you're unsure where to go and what to do?)
3 The Internet of Things will become bigger than ever
We've all heard plenty of hype — and a few horror stories — about the Internet of Things (IoT). But, according to Accenture, 87% of mainstream consumers still don't understand what the IoT market is.
So how real is the IoT so far — and what can expect from the IoT in 2017?
According to the Motley Fool, there are already 15 billion IoT-connected devices, with projections of anywhere from 50 to 200 billion devices by 2020.
Real enough for you?
IMPLICATIONS FOR MARKETERS
So how does the IoT matter to marketers? Try these for size:
(a) The relationship between consumer and marketer deepens as the data grows. Here's how Marketo explains it:  more connectivity leads to more data, leads to smarter data, leads to more relevant campaigns, leads to more customer engagement. (Forbes)
(b) With IoT, the degree of target marketing has grown in specificity. Effective marketing will not only cater solutions to demographic and psychographic targets, it will also predict solutions for the individual users of products. In other words, if your car is connected to the Internet and the brakes are wearing out, wouldn't it make sense for your car to direct you to a local brake shop? (Forbes)
(c) 51% of the world's top global marketers expect that IoT will revolutionize the marketing landscape by 2020. Here (per i-Scoop) are some of the ways marketers will use IoT (mainly in a data-driven marketing view):
Analyzing customer buying habits across the platforms customers use.
More and previously unobtainable data regarding how consumers interact with devices and products (the "connected devices" themselves).
Getting a better insight into the buying journey and in which stage of it the customer is.
Real-time interactions, POS notifications and of course targeted (and even fully contextual) ads.
The customer service field whereby issues can be quickly resolved.
(d) Easy Exchange of Sales Data. One of the most valuable commodities to any business is its sales data. By having access to information regarding how, where, and why your products are being purchased and used, you'll be able to better tailor your marketing efforts towards your specific clients. Smart devices that can gather this data and supply it back to you in real time, without the need for IT professionals to direct or monitor the interaction, will allow businesses to to create informed marketing strategies and improve ROI on future sales. (Salesforce)
(e) Automatic altering of marketing campaigns to suit changing needs. Gaining access to powerful customer insights will give marketers the ability to swiftly change marketing approaches to suit the changing needs of customers. Essentially marketers will be more proactive in their approach to marketing instead of reacting to results after the fact. Predictive analytic tools will be able to make stronger predictions and automatically adjust campaigns based on consumer trends and changing market demands. (business2community.com)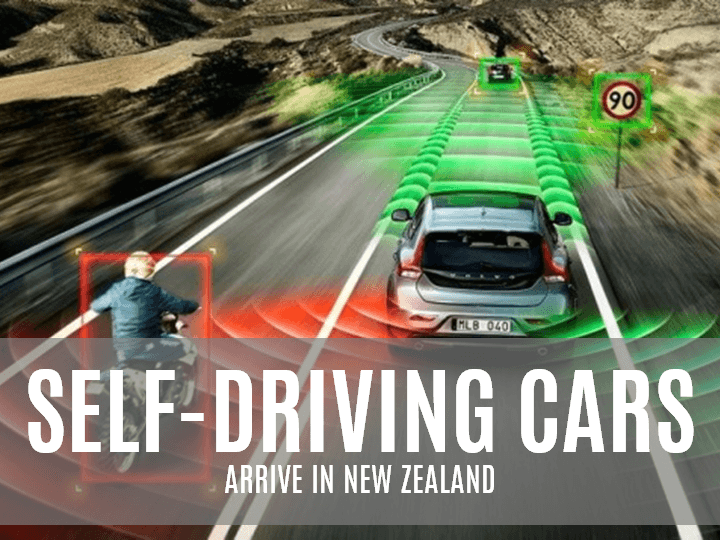 4 Christchurch will host New Zealand's first trial of a fully autonomous electric vehicle in 2017
HMI Technologies and Christchurch International Airport have agreed on the New Zealand based and funded trial, which is focussed on finding answers to key questions about how these vehicles could operate in this country.
The trials will largely be conducted on the Christchurch Airport campus, starting on private roads with no public present, with the long-term aim of moving to public roads once the safety case has been made and all regulatory approvals are in place.
IMPLICATIONS FOR MARKETERS
So why do self-driving cars matter to marketers (especially if you're not a car-maker)?
Here's what McKinsey thinks (as reported by Mark Schaefer):
Automated Vehicles could free as much as 50 minutes a day for users, who will be able to spend traveling time working, relaxing, or accessing entertainment. The time saved by commuters every day might add up globally to a mind-blowing one billion hours—equivalent to twice the time it took to build the Great Pyramid of Giza.
It could also create a large pool of value, potentially generating global digital-media revenues of €5 billion per year for every additional minute people spend on the mobile Internet while in a car.
What will these mobile entertainment centers mean for advertisers?
In some ways, a car-based content distribution system may be a "do-over" for the ad industry. Today people hate ads so much they want to block them. Hopefully the industry has learned its lesson and won't turn cars into places that interrupt and annoy us.
We would probably enjoy free content as a trade for a sponsorship statement. For example, the Spotify or iTunes of the future will have access to all of the personal information being collected from our travels and align a sponsor precisely with our interests and our destination. "Today's free music is brought to you by Taco Bell. You'll be passing 27 of our stores today. Why not try a delicious Chalupa del Grande?"
When you buy a car from a dealership, you may be able to choose to pay for an entertainment package or get one for free that comes with a sponsor.
Advertising opportunities on traditional radio stations will be crushed with the end of "drive time." When we are riding around in the ultimate personal entertainment device, it's unlikely we'll choose to listen to ad-filled local programming. Is commercial radio nearing its end?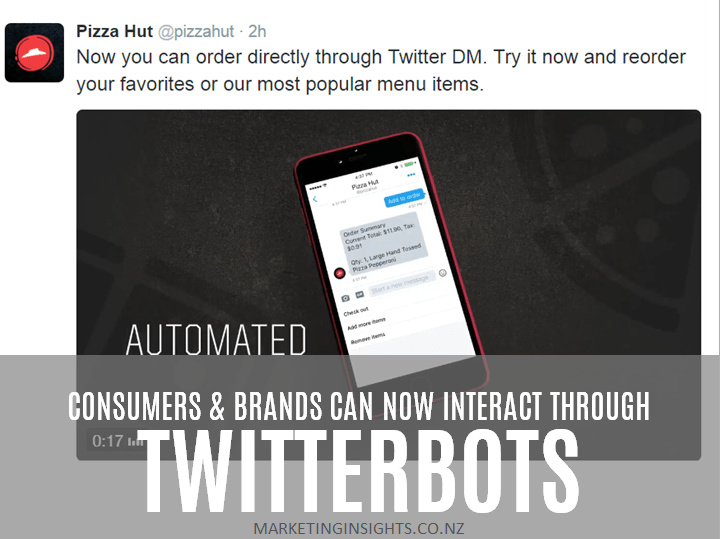 5 Twitter offers automated Direct Messaging tools to brands
With more and more chatbots and other AI tools available through the various messaging apps (learn about that here), it's no great surprise that Twitter has introduced the technology as well, with automated Direct Messaging responses now available to brands.
Here's a promo video that demonstrates the idea:
Get faster and easier help from businesses. Try it now with @EvernoteHelps and @PizzaHut. #CarpeDM pic.twitter.com/T8vHnLESEM

— Twitter Advertising (@TwitterAds) 1 November 2016
IMPLICATIONS FOR MARKETERS
So what are the benefits of this sort of technology for marketers?
Here are a few, largely self-evident, benefits, as flagged by Skyword (follow the link for full details):
(a) Automated customer service helps both sales and marketing.
(b) Chatbots can track user data.
(c) They'll improve your efficiency and availability.
(d) Your chatbots will only get smarter with time.
Other Marketing Insights for 2017

As we mentioned, these trends come from our MARKETING INSIGHTS FOR 2017 presentation.
This presentation looks ahead at what marketers should expect and plan for in 2017, across a wide variety of industries and technologies — based on local and global trends you may not yet have had the opportunity to examine — turning those forecasts into a comprehensive NZ MARKETING INSIGHTS FOR 2017 report & slide deck in PowerPoint format (with accompanying notes) – information that you can easily present to your team and your clients, bringing everyone up to speed on the latest New Zealand marketing insights as we accelerate towards 2017.

This comprehensive slide deck, with accompanying notes, consists of at least 200 slides covering:
The latest NZ research and statistics, and what they mean for New Zealand marketers
Local and international television trends and comments
The changes impacting NZ newspapers and their implications for marketers
Is Small Data the new Big?
Magazine news and trends
What you need to know about Radio for 2017
The very latest on Facebook, LinkedIn, Twitter, Pinterest, Instagram, Google Plus and other key social properties
The new popularity of Slack, Yammer and Facebook At Work and what they mean for businesses
Programmatic advertising explained and explored
Online video – how can you take advantage of this seemingly unstoppable trend?
Wearables: fad or threat?
Messaging Apps reviewed and implemented
Context brokering and smarter business decisions
Loyalty program evolution and opportunity
Smart Data Discovery and analytics enhancements
Google Assistant, Siri, Cortana and the new breed of AI mobile support
Is your content really mobile-savvy?
How can you use AI?
Drones and their promotional potential
The latest on the Internet of Things
Blockchain and its marketing uses
Emerging technologies such as Smart Dust and 4D printing – and why you should be getting ready for them now
There's plenty more, covering old and new media, insights and analytics, strategies and tactics – but we think you get the idea.
The "NZ MARKETING INSIGHTS FOR 2017" report and slide deck is NOW AVAILABLE, HOT OFF THE VIRTUAL PRESS. GRAB YOUR COPY TODAY!
RRP for "NZ MARKETING INSIGHTS FOR 2017" is $497+GST.
Click here to pay by credit card through PayPal:
https://www.paypal.com/cgi-bin/webscr?cmd=_s-xclick&hosted_button_id=B6N4C5BPZ7ACQ
If you would prefer to pay by bank deposit, or require an invoice, please send an email to [email protected] with your requirements.