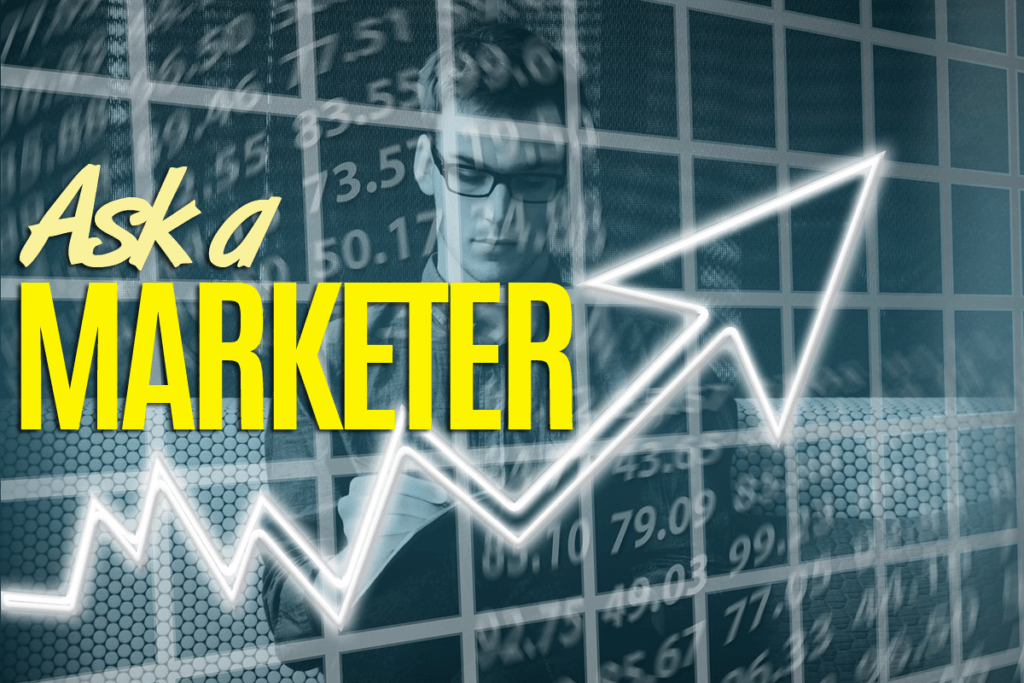 Struggling with marketing challenges for your organisation?
Marketing these days is more complicated than ever. How do you make sense of it all?
We can help, with our new "Ask a Marketer" service (in limited release – see below).
If you have any advertising or marketing questions, just ask us.
What sorts of questions can you ask?
Anything to do with advertising or marketing. Typical questions include:
How do I decide which customers to go after?
How do I get traffic to my website?
How do I build an email list?
How do I choose what products to sell?
How much should I spend on advertising?
How can I spend my marketing dollars most effectively?
I have a very limited budget, but my marketing needs an overhaul. What can be done?
Should I extend my brand to a new product?
How is email marketing different from traditional direct marketing?
What metrics should I be using to measure email effectiveness?
How important are "looks" when it comes to marketing communications, including web sites?
What's the difference between a product feature and a product benefit?
I've got a new marketing initiative underway–how do I best prepare for its success?
How can I sell products directly online but still keep my retail partners happy?
I have a new product, but I don't know how to price it. Where do I start?
What should I include in a marketing plan?
How do I measure my marketing, especially considering I don't have a large budget?
How do I determine the lifetime value of my customers?
I have a pretty limited search budget — should I spend it on Facebook Advertising or Google AdWords? Is one better than the other?
Is influencer marketing better than traditional online marketing?
How do I choose social media influencers to promote my products?
What types of content marketing will work best for my industry?
I've just been attacked on social media. What should I do?
I've been approached by a magazine about advertising in a feature on my industry. Should I take part?
And a million more, as specific to your industry or business as you wish.
Why you should ask us for marketing advice
We offer professional advice from a highly-skilled marketer with more than forty years' experience in New Zealand advertising and marketing.
The Ask a Marketer program has been created and is administered by Michael Carney, Managing Director of Netmarketing Services Limited.
Michael is a longtime NZ marketer, employed in various marketing roles since 1971, online since 1987, involved with digital marketing since the mid-90s. He has worked on advertising campaigns for New Zealand companies across virtually every product and service category, and has been creating and tutoring online training courses in Digital Marketing since 2010. You'll find Michael's profile at http://linkedin.com/in/michaelcarney
From 2009 to 2013, Michael was Chairman of the Network of Digital Marketers, the digital special interest group of the NZ Marketing Association.
Client Recommendations: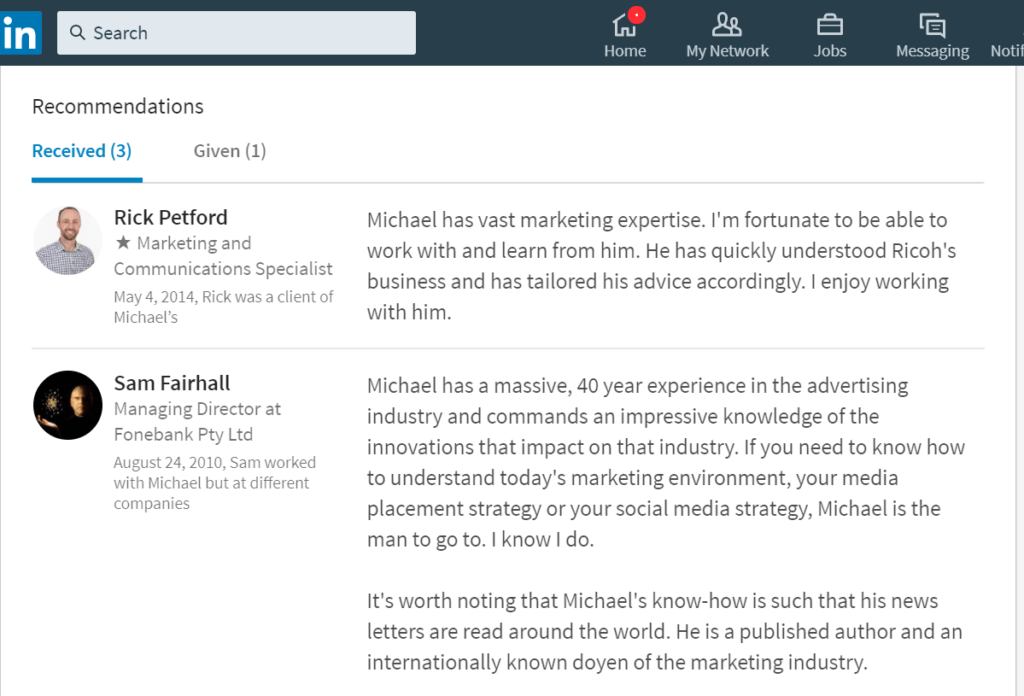 How to Ask a Marketer
We offer two standard options with our "Ask a Marketer" service (and if neither suits you, feel free to email us at [email protected] and together we will develop the solution that's right for you).
Option 1: Ask an individual question
You may have a particular issue that you believe would benefit from professional advice.
In that case you can choose this option.
We will give you an answer of up to 500 words for just $197+GST.
Our order form does allow you to purchase additional words (at $197+GST for every 500 words), if you believe that you need a more detailed response or if you wish to ask more than one question.
To purchase Option One, please click here to purchase by credit card via PayPal:


Option 2: Ask four questions a month
On the other hand, you may see an ongoing need for marketing advice. In this case, we recommend that you sign up for our ongoing "Ask a Marketer" service, which will enable you to ask up to four question a month, in return for a small regular subscription. We will send you weekly reminders of your participation in this program, responding to any questions you have asked.
Answers will be up to 250 words per question and our subscription fee is $197+GST ($226.55 including GST) per month.
To purchase Option Two, please click here to purchase by credit card via PayPal:


Your credit card will be charged monthly on the same day of the month as your initial purchase, and you can cancel at any time.
WHAT HAPPENS NEXT
Whichever option you choose, your purchase will be confirmed by email within a few hours and you will be invited to respond with your question(s). Once we receive your question(s), we generally aim to respond within 24 hours (weekdays).
PS THIS IS A
LIMITED

RELEASE

As we noted above, this is a limited release. Because answering your questions requires direct, one to one customised responses, we only have a limited amount of time that we can devote to the "Ask a Marketer" program.

To ensure that you don't miss out, we recommend that you sign up as soon as you can. We reserve the right to stop accepting new participants at any time.