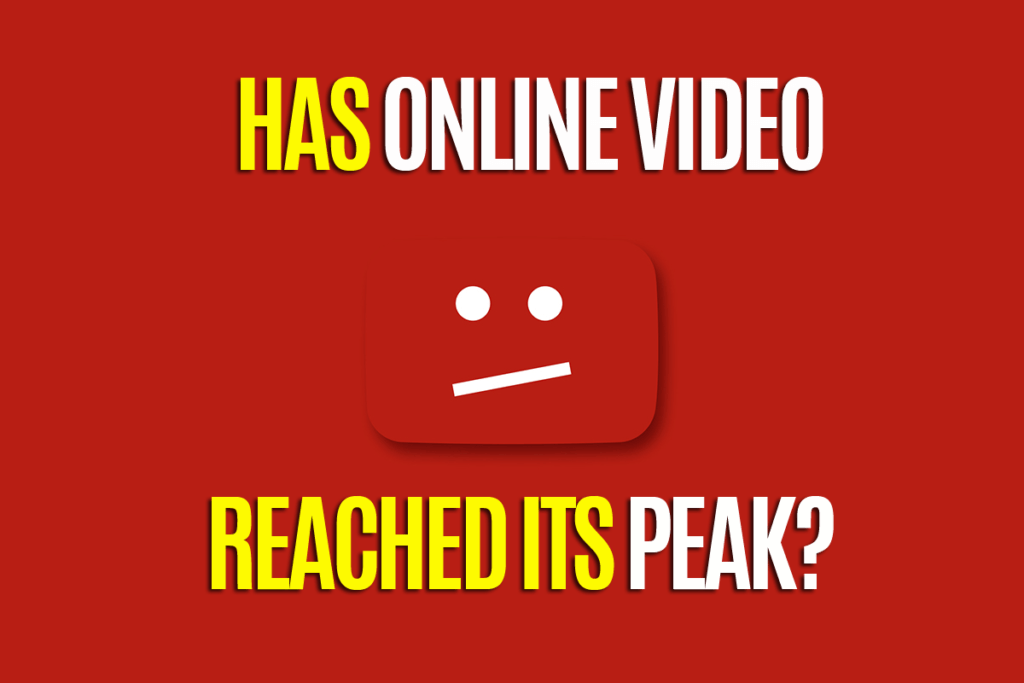 You've no doubt heard the statistics, here and elsewhere, that video is going to dominate everywhere online, any moment now.
We've seen (and published) online video stats like these:
The 2016 Nielsen New Zealand Multi-Screen Report, covering trends of Kiwi video viewing, reveals that around a quarter (26%) of New Zealanders watch TV content through other devices (not a TV set) in an average week. Besides the TV set, the most popular devices for watching video content across a week are desktops/laptops (39%), smartphones (27%) and tablets (18%).
Here are some more numbers that really matter to marketers, as compiled by HubSpot:
Video in an email leads to a 200-300% increase in click-through rate
YouTube reports that mobile video consumption rises 100% every year
92% of mobile video consumers share videos with others
After watching a video, 64% of users are more likely to buy a product online
Real estate listings that include a video receive 403% more enquiries than those without
video on a landing page can increase conversion rates by 80%
This year, video ad spending is expected to reach US$5.4 Billion
Video ads make up 30% of total US online ad spending
Enjoyable video ads increase purchase intent by 97% and brand association by 139%
B2B marketers aren't immune to the online video trend
50% of executives look for more information after seeing a product/service in a video
65% of executives visit the marketer's webside and 39% call a vendor after viewing a video
And 96% of US B2B organisations use video in some capacity in their marketing campaigns (ReelSEO survey)
Remember the old cliche that a picture is worth a thousand words? According to an estimate by Dr James McQuivey of Forrester Research, one minute of video is equal to 1.8 million words.
Now, however, Ash Read (writing in PR Daily) dares to suggest that online video may be nearing its peak:
Five out of every six marketers said they'd like to create more video content [in 2017]. Also, 30 percent of marketers seek to focus specifically on Facebook video in 2017, with 28 percent looking to add YouTube to their marketing efforts.
Right now, video stands out in the Facebook News Feed. As video rises in popularity and more brands and individuals share it, getting noticed will become harder. Eventually, brands may have to pay for video reach, as many do for sponsored posts and ads.
The takeaway: 2017 could be a great time to grab attention before the video crush hits.
It's a fair point. Whoever thought, once upon a year, that we'd have to pay to get our pages and posts noticed on Facebook?
Yes, it seems that we're still a long way from video over-saturation here in New Zealand — but that won't necessarily stop us from having to PAY to get our videos seen, once the Tipping-Over Point is reached in the US.
So what can marketers do?
Well, as Ash suggests (above), 2017 could be a great time to grab attention before the video crush hits.
Not comfortable with Online Video yet?
Good news — we have a course that can help: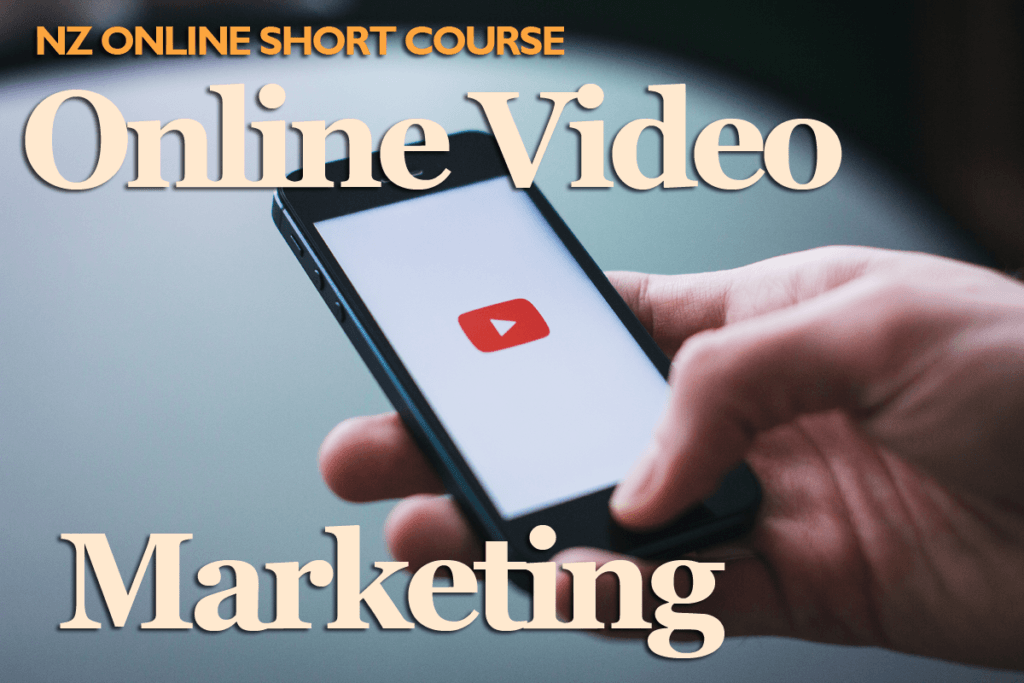 Here's what the course covers:
Lesson One: YouTube
There's a bit more to YouTube than cat videos. It's still the patriarch of online video (even though Facebook is pushing hard for prominence in that space).
In Lesson One, we review:
YouTube by the numbers (which are staggering. For example, 300 hours of video are uploaded to YouTube every minute).
How to use Google AdWords for Video effectively
Viral Videos: the good, the bad and the very very ugly
The new rules of video marketing
NZ YouTube Channels – which brands are using YouTube, and how are they doing?
Lesson Two: Facebook
At the end of 2014 Facebook hosted approximately one billion video views per day. By the close of 2015, that figure had grown to over eight billion. While there's still some debate about what qualifies as a video view (3 sec vs. 10 sec. vs. 30 secs?), the overall trajectory of Facebook video consumption is undeniable.
Video is central to Facebook's vision for the future of the platform. In 2014 CEO Mark Zuckerberg was quoted as saying "In five years most of Facebook will be video".
In this lesson, we feature:
five key statistics which show the vital importance of video on Facebook
why 'native' Facebook video ads are so more effective than embedded ads (and how to go native successfully)
how to get more engagement and drive more traffic with your Facebook videos
why silent autoplay can see your videos either soar or flop
what you absolutely must do if you want your Facebook video ads to be watched
Best practices for Facebook video creative
Inspiring online video ad creative
20 ways that brands can make the most out of Facebook video
10 quick wins for getting started fast with Facebook Video
Lesson Three: Live Video with Facebook Live, Periscope, Meerkat, Blab, YouTube
Live video has come from nowhere to represent a major development in online marketing. In Lesson Three we examine the key providers of live video services and show you how you can determine whether live video will meet your promotional needs.
We also cover:
Facebook's new Live Video API (so that more and more devices can send live feeds to Facebook)
The surprising benefits of using live video within Facebook groups
what you should and shouldn't do with live video
how marketers have already been using live video (examples and inspirations)
What YouTube is doing in response
Should you choose landscape or portrait mode for your videos?
Lesson Four: Video Tips, Techniques & Tools
We close out the course by considering some of the tools and techniques you should use for your online video marketing.
Along the way, we explore:
11 steps to creating an effective video content strategy
Essential tips and techniques from the YouTube Creator Playbook
Video marketing tips from the experts
30 practical tips to help you create the best live-streamed videos
The surprising legal ramifications of live content streaming (what you don't know could cost you bigtime)
TIMING
This course begins on Monday 05 March, 2018.
————————
INVESTMENT
This four-part online training course is available for $397 +GST. However we offer an Early Bird Discount of $100 +GST — pay just $297+GST for bookings received by Monday 26 February, 2018.
Bookings are confirmed on receipt of payment, which can be by bank deposit or credit card. We can raise an invoice in advance if you need it.
To reserve your place in this course, please pay by credit card through PayPal by clicking here:
https://www.paypal.com/cgi-bin/webscr?cmd=_s-xclick&hosted_button_id=2VZ8UHUGZLY7E
If you would prefer to pay by bank deposit, or require an invoice, please send an email to bookings [at[ socialmedia.org.nz with your requirements.
WHAT HAPPENS NEXT?
You'll receive our emailed confirmation of your booking. Then on the first day of the course we'll follow up with details of your Login and Password, along with an Enrolment Key for your online training course.
If you have any questions, or would like more information, please email us at the address above.