People have always talked their friends and colleagues, to share their opinions (positive or negative) and to seek or give advice before significant decisions. It used to be face to face, but now the talking is far more likely to take place in social media.
Which is one of the reasons why, in a recent survey of marketers, Social Listening was cited as the single most important trend of the year ahead.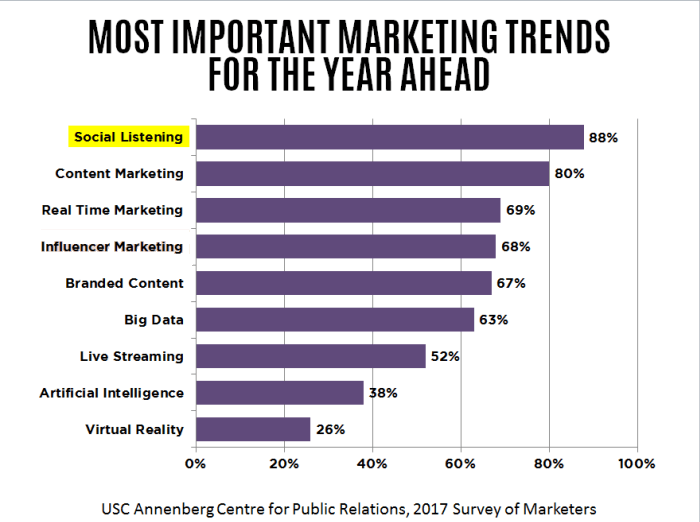 So are YOU listening to what people are saying on social media?
Why should you? Because, alas, consumers (especially Millennials and Generation X) are far more likely to turn to friends, family, colleagues and even online reviewers for their purchase recommendations. Sorry, marketers, but we did it to ourselves with endless hype, puffery and interruption marketing over far too many years.
So how can you listen to what consumers are saying in social media?
Well, one possibility (but not for a little while) is to take advantage of Facebook's newest experiment. Advertising Age reports:
Facebook is experimenting with letting brands study people's posts and comments on the network in an effort to better inform their marketing.
The beta test, an extension of Facebook's Audience Insights API marketing tech platform, isn't expected to be widely available until next year, according to people familiar with the offering who spoke on condition of anonymity to discuss something Facebook hasn't announced yet. Early ad partners, which include top agencies and media companies, are searching Facebook's vast history of public posts to see what topics, themes, brands and products are being discussed. Users' identities are withheld.
It's the first time that Facebook, where room for ads in the main News Feed is almost maxed out, is making it possible for advertisers to mine what users post. The new insights tool could help marketers see the social network in a whole new dimension, and even give them a broader understanding of their businesses, with data that informs them about trends in the industry and the consumer mindset.
"On Facebook, you know everything about a person from their profile, what they liked and who they connect with," says one agency executive in the test. "But Facebook is not good at knowing what people are saying, what they're posting."
Advertisers involved said that Facebook has been taking its time developing the new data products because it's trying to balance privacy of users with what it can offer marketers.
Alternatively, you could use some of the tools out there like SocialMention, which scours Twitter, Reddit and various websites for any mention of your brand.
Or you might be interested in our newest product, our Social Media Monitor, which is a snapshot of NZ social media activity for the previous month, across Facebook, Instagram, Pinterest, Twitter, YouTube and LinkedIn, for the major players in a specific industry.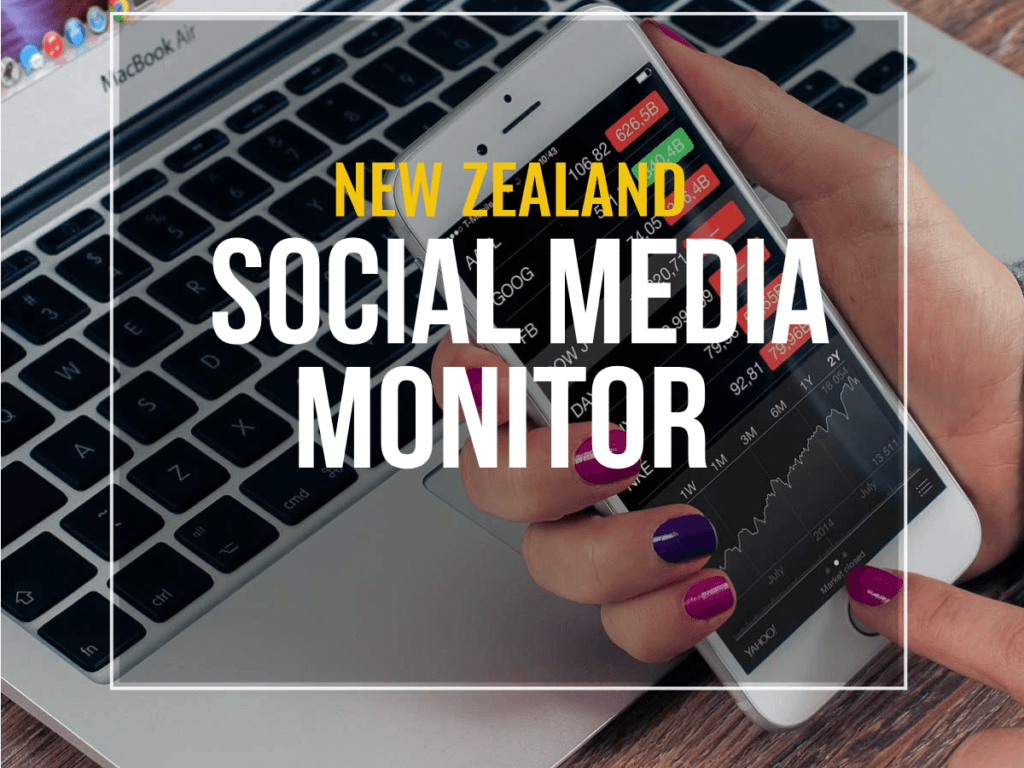 The Social Media Monitor reports on:
How the major players are using each medium
The major themes for the previous month
Comparative performances
The Social Media Monitor is intended to be both a record of what's been happening and a way to identify opportunities for future social media usage.
The data is gathered using various software tools we've had developed, and then commentary and observation is added (based on our forty-plus years' experience in advertising and marketing, working on virtually every business sector).
We've developed a prototype report about the banking industry in New Zealand, which you can download here (NB this is a prototype, for demonstration purposes), so only some of the data is real; the rest is placeholding content to illustrate the concept).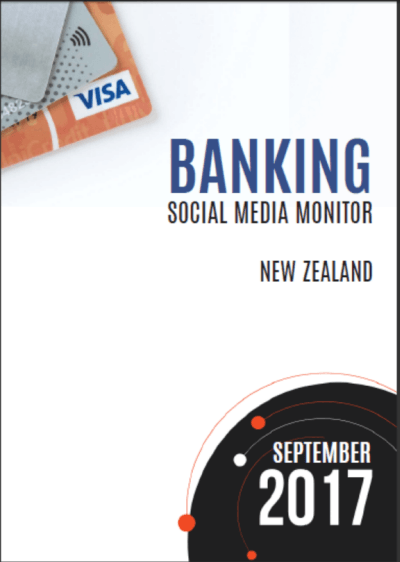 Social Media Monitor reports can be created for any highly-competitive industry sector in any country. A few other sectors we've identified include:
Automotive Manufacturers
Major Retail Chains
Airlines
Fuel Companies
Power Companies
Telecommunications
Beverages (non-alcoholic)
Hardware/Home Improvement
Fast Food (Quick Service Restaurants)
Appliance Manufacturers
Health & Beauty
Clothing
Financial Services
IT providers
Charitable Organisations
Insurance Companies
Real Estate Agencies
Travel & Tourism
Social Media Monitor pricing is based on the number of brands analysed, at $250 (+GST) per brand, plus $495+GST for industry overview and analysis.
As a introductory special for November, however, we are making a special offer of just $1595+GST for analysis of up to five brands (this offer applies only until November 30). Additional brands may be included for $220+GST per brand.
If you would like to know more about the Social Media Monitor, email us at [email protected]. Or simply take advantage of our special offer by clicking here to pay via PayPal:

Then we will be in touch to confirm your industry and other requirements.
BILLING OPTIONS
If you would prefer to pay by bank deposit or require an invoice before making payment, please send an email to [email protected] with details of your request. (The service provider will be shown as Netmarketing Services Limited in your transaction and on your credit card statement).