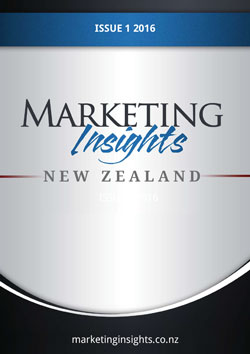 Marketing Insights is a new publication collecting advice and opinion from leading NZ marketing professionals, supplemented by information drawn from elsewhere and interpreted from a Kiwi business perspective.
This is a content marketing project, featuring sponsored contributions covering key topics that will have a continuing impact on NZ marketers, today and tomorrow.
Our content ranges from statistics to creativity, from strategic planning to effective briefing. You'll note a strong focus on matters digital, an inevitability as online achieves new dominance.
We haven't abandoned off-line marketing however—our topics also include Trade Shows, Sponsorships and of course timeless marketing principles and practices that are relevant whatever the environment.