Our October Special Offers are over but we have some November-only specials you really should consider:
OFFER 1: Access to all our courses until the end of 2018, with the All Access Pass.
The pass offers you access to our current 14 courses (total value $6,849+GST), plus any new courses we offer in 2018, all for one low price – $1,495+GST per person.  Access more than two courses and you're already saving money! (In fact, even if you sign up for our All-Access Pass and just take our Digital Marketing 101 course, you'll be saving hundreds of dollars on the standard course cost).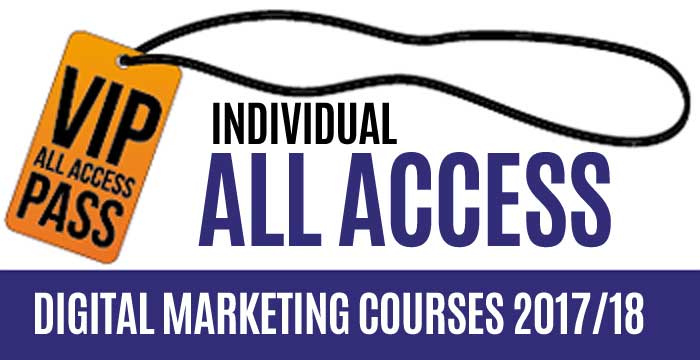 Just click here to sign up for our individual All Access pass for just $1,495+GST (this offer valid
only until midnight November 30

):
That's the link to make credit card payments by PayPal. If you would prefer to pay by bank deposit, or require an invoice, please send an email to [email protected] with your requirements.
CORPORATE SPECIAL OFFER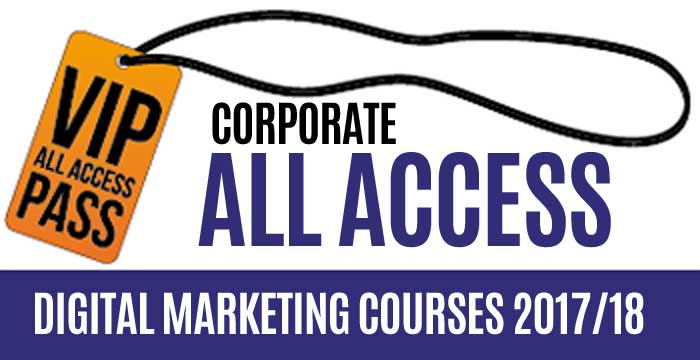 We are also offering a similar very special offer for Corporate Buyers. Sign up for an All Access pass for your organisation for just $4,997+GST and we'll provide access to all of our courses for up to 5 of your team. That's potentially more than $30,000 worth of training for a fraction of the cost.
Pay just $4,997+GST for an All Access Corporate Pass for up to 5 staff (this offer valid
only until midnight November 30

):
Full details here: https://socialmedia.org.nz/2017/10/surviving-digital-marketing-challenges/
OFFER 2: SOCIAL MEDIA MONITOR
Our Social Media Monitor is a snapshot of NZ social media activity for the previous month, across Facebook, Instagram, Pinterest, Twitter, YouTube and LinkedIn, for the major players in a specific industry.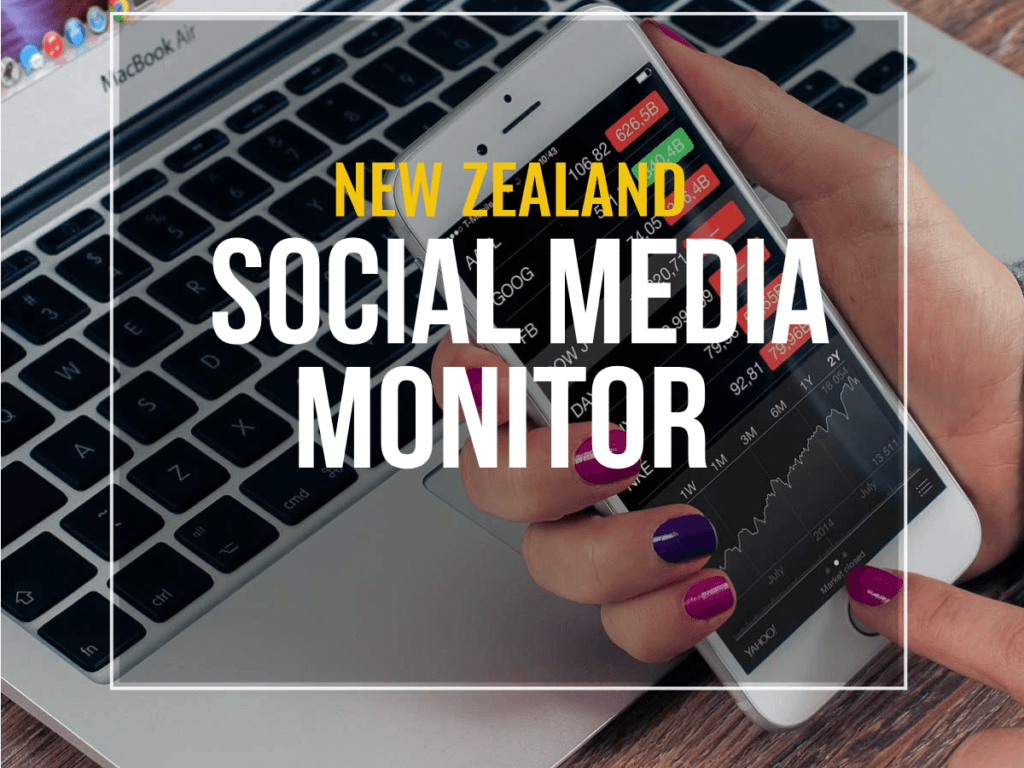 Social Media Monitor reports can be created for any highly-competitive industry sector in any country. A few other sectors we've identified include:
Automotive Manufacturers
Major Retail Chains
Airlines
Fuel Companies
Power Companies
Telecommunications
Beverages (non-alcoholic)
Hardware/Home Improvement
Fast Food (Quick Service Restaurants)
Appliance Manufacturers
Health & Beauty
Clothing
Financial Services
IT providers
Charitable Organisations
Insurance Companies
Real Estate Agencies
Travel & Tourism
Social Media Monitor pricing is based on the number of brands analysed, at $250 (+GST) per brand, plus $495+GST for industry overview and analysis.
As a introductory special, however, we are making a special offer of just $1595+GST for analysis of up to five brands (this offer applies only until November 30). Additional brands may be included for $220+GST per brand.
If you would like to know more about the Social Media Monitor, email us at [email protected]. Or simply take advantage of our special November offer, only until midnight November 30, by clicking here to pay via PayPal:

Full details here: https://socialmedia.org.nz/2017/10/are-you-listening-to-your-customers-and-prospects/
OFFER 3: MARKETING INSIGHTS 2018
It's that time again, when we dust off the crystal ball and peer into the future of New Zealand Marketing for the year ahead.
Then we wrap our findings up into a comprehensive slide presentation and make it available for you to present to your clients and colleagues as a preview of what to expect in 2018.
Launch 2018 with a comprehensive presentation to your team or your clients
Our MARKETING INSIGHTS FOR 2018 presentation (comprising at least 150 slides) will be published in early December. It's unbranded, for you to present as you see fit to your clients.

This presentation looks ahead at what marketers should expect and plan for in 2018, across a wide variety of industries and technologies — based on local and global trends you may not yet have had the opportunity to examine — turning those forecasts into a comprehensive NZ MARKETING INSIGHTS FOR 2018 report & slide deck in PowerPoint format (with accompanying notes) – information that you can easily present to your team and your clients, bringing everyone up to speed on the latest New Zealand marketing insights as we accelerate towards 2018.
The "NZ MARKETING INSIGHTS FOR 2018" report and slide deck will be available for just $597+GST.
However we have a special pre-publication offer for bookings and payment received by midnight November 30:
Pay just $497+GST and SAVE $100!
Full details here: https://socialmedia.org.nz/2017/10/marketing-trends-for-2018/