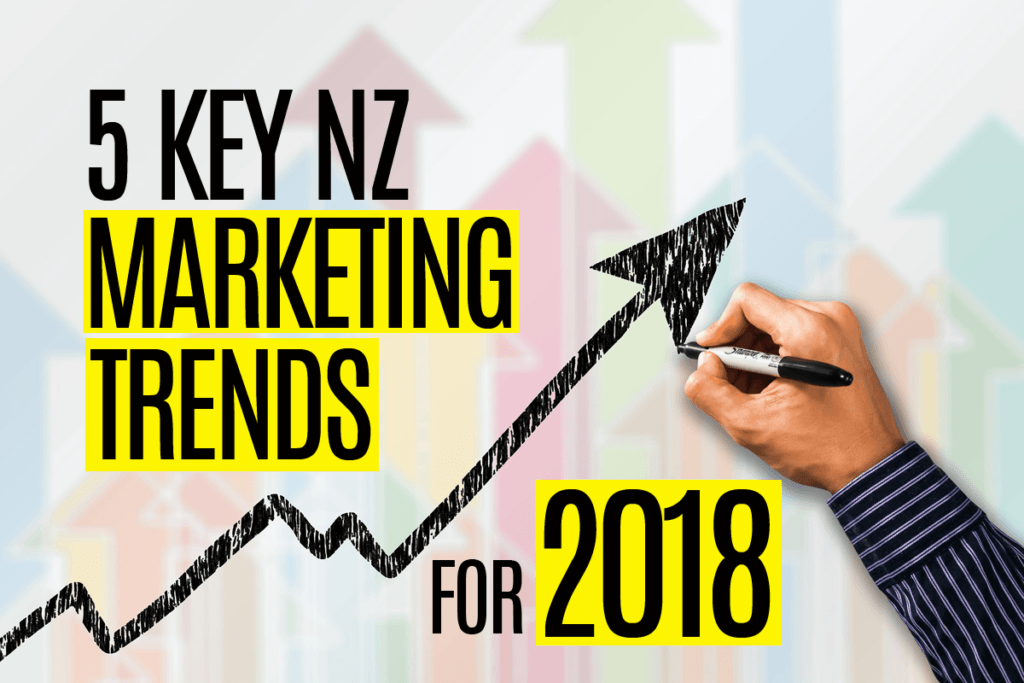 As we plunge headlong towards 2018, it's time to dust off the old crystal ball and see what sense we can make of the New Zealand marketing environment in the year ahead.
The recent change of government means that our predictive mode is worse than usual, but we will give it our best shot.
1 THE TRANSFORMATIVE IMPACT OF A NEW GOVERNMENT
Firstly, let's consider what we already know about the plans of the new Labour-led coalition government.
The ink is still barely dry on the coalition agreement, but here's what's been announced for the first 100 days:
Make the first year of tertiary education or training fees free from January 1, 2018
Increase student allowances and living cost loans by $50 a week from January 1, 2018
Pass the Healthy Homes Guarantee Bill, requiring all rentals to be warm and dry
Ban overseas speculators from buying existing houses
Issue an instruction to Housing New Zealand to stop the state house sell-off
Begin work to establish the Affordable Housing Authority and begin the KiwiBuild programme
Legislate to pass the Families Package, including the Winter Fuel Payment, Best Start and increases to Paid Parental Leave, to take effect from July 1, 2018
Set up a ministerial inquiry to fix our mental health crisis
Introduce legislation to make medicinal cannabis available for people with terminal illnesses or in chronic pain
Resume contributions to the New Zealand Superannuation Fund to help safeguard the provision of universal superannuation at age 65
Introduce legislation to set a child poverty reduction target and to change the Public Finance Act, so the Budget reports progress on reducing child poverty
Increase the minimum wage to $16.50 an hour, to take effect from April 1, 2018, and introduce legislation to improve fairness in the workplace
Establish the Tax Working Group
Establish the Pike River Recovery Agency and assign a responsible minister
Set up an inquiry into the abuse of children in state care
Hold a Clean Waters Summit on cleaning up our rivers and lakes
Set the zero carbon emissions goal and begin setting up the independent Climate Commission
Those plans will probably not directly impact on most marketers. However the abandonment of the previously-legislated 2018 tax cuts will mean that, if you were considering strategies to target consumers with a little more disposable income in their wallets come April, fuggedaboutit.
2 MORE FOCUS ON KIWI-MADE
The incoming government is expected to put more focus on the purchase of Kiwi-made products and services in preference to overseas suppliers. If you sell, or wish to sell, to the New Zealand Government, put renewed focus in your sales and marketing literature on the Kiwi provenance of your offerings. Departments and ministries can be expected to be particularly sensitive to local suppliers in the early days of the new government.
3 BEAT THE PRICE RISE
Inflation is expected to increase as a result of a number of factors, including the increase in the minimum wage, elevated government spending and currency fluctuations. Expect to see the return of "beat the price rise" marketing and other price-related messages as businesses move to drive sales.
4 INFLUENCERS EVERYWHERE
Influencer marketing is becoming more and more of a 'thing', both in New Zealand and around the world, as mass media continue to splinter. Opinion leaders of every stripe and persuasion are picking up followers across social media (and are more and more willing to convert some of that following into sponsorship income).
The old dangers of celebrity marketing — choosing a spokesperson who turned out to have feet of clay — are even more prevalent in influencer marketing, when we typically know so little about the opinion leaders we choose (except that they have X number of followers). Proceed with caution.
5 TELEVISION ACCELERATES ITS MIGRATION ONLINE
The late-2017 announcement of Vodafone TV, which brings New Zealand's television channels into the home via UltraFast Broadband, is but the latest step in the migration of television from wireless to wired.
Vodafone TV provides streamed 4K video services for Vodafone Unlimited Fibre or FibreX customers via the Internet (no satellite required).
Vodafone TV includes unlimited broadband and Sky Basic but customers will need a separate Netflix subscription and will also need to pay to add premium content like Sky Sport, SoHo and SKY Movies.
The Vodafone TV packages also include all free-to-air channels such as TVNZ 1 and TVNZ 2, THREE, Bravo, Maori Television and Television 33 – premium subscription applications such as Netflix, as well as easy access to TVNZ OnDemand, ThreeNow, YouTube, iHeartRadio and Love Nature 4K.
Sky itself is planning to distribute its own services via the Internet as well. It is the first step in the replacement of satellite-delivered television (offering limited channels, each accompanied by a hefty pricetag for broadcasters) with virtually unlimited-capacity Internet services.
No, the satellite services won't be switched off overnight — but, as with the transition from analog to digital TV, the changeover will happen first slowly and then swiftly.
——
What other marketing trends can you expect in 2018? Well, that's the subject of our latest special report.
Our NZ MARKETING INSIGHTS FOR 2018 presentation and slide deck is now available.
Some of the key topics featured in our NZ MARKETING INSIGHTS FOR 2018 presentation include:
Social Listening
Consumers, as they do, may well already be talking about you and your brand online, and if you don't know what they're saying, they could do significant brand damage. We consider what to listen for, how to listen and what to do next.
Influencer Marketing
The Internet in general, and social media in particular, has brought us thousands of influencers and micro-influencers, whose hustling on behalf of a product can encourage many of their followers to actually purchase said product.
Why? Because, according to a report by Nielsen, 92% of people trust recommendations from individuals over brands. And, let's face it, many brands have brought that fate upon themselves by their own less-than-trustworthy behaviour.

In this report, we consider the importance of Influencer Marketing — and explore how to identify effective Kiwi micro-influencers who will be good ambassadors for your brand.
Amazon's Arrival Down Under
What happens when the online shopping giant arrives in your neighbourhood? We look at the good, the bad and the ugly implications for NZ retailers and marketers.
Machine Learning & AI
The machines are taking over. All hail our new robot overlords. No, it's not Skynet — but when you ask Google a question, the answers are powered by RankBrain, machine-learning algorithms that are getting smarter every day.
And then there's chatbots, which are making a big difference for both customer service and sales conversion funnels. We bring you up to speed on this significant technology.
Google Goes Mobile-First
In early 2018, Google is expected to launch its mobile-first search algorithm, which will give priority to mobile-ready results (hardly surprising, given the high proportion of searches now conducted exclusively on mobile devices). So what does that mean for Kiwi marketers?
Dark Social
It's a catchy name — typically describing consumers talking to each other via messaging apps, email and other non-social channels — and it's now a major force to be reckoned with.  With dark social reported to be responsible for 84% of outbound sharing it's an area that marketers can't afford to ignore in 2018.
But Wait, There's More

Now let's look at some of the other marketing trends that will impact on Kiwi marketers in 2018.
The Big Picture
This first section of the presentation takes a look at what we can expect in 2018 from an economic and political perspective, in the wake of NZ First's decision.
Who We Are
Then we review our demographic and behavioural profile, based on the latest consumer lifestyle studies and statistics.
New Zealand Media
We delve deeply into the new breed of television offerings as the medium continues its inexorable migration online. We examine new Internet-delivered services from Sky and Vodafone TV and consider the potentially-far-reaching implications for marketers.
We then turn our attention to newspapers and explore what might happen as a result of the Fairfax/NZME merger High Court appeal — if it succeeds or if it fails.
The latest Radio and Out of Home developments come next, closely followed by what's new in Magazines.
We look at up-and-coming movie blockbusters for 2018.
Then we turn our attention to Experiences, review their importance (especially for millennials) and run through upcoming major events for the year.
Then it's time to turn our focus to digital.
We review some of the staggering statistics as a majority of New Zealand opts for unlimited data and consider the implications for NZ marketers now that Mobile dominates Internet usage.
We delve into the latest developments in Social Media, covering Facebook, Pinterest, LinkedIn, Twitter, Instagram, Snapchat and Google Plus.
We update the latest online video numbers and then dig deep into Messaging Apps.
A roundup of key marketing technology trends follows, including Personalisation, the Internet of Things, Augmented Reality, AI, Programmatic, Virtual Reality, Drones, Context Brokering, Blockchain and Wearables.
And we close with a brief look at Future Technology trends that will impact in later years.
Purchase your copy today
As we mentioned, our MARKETING INSIGHTS FOR 2018 presentation (comprising at least 150 slides) is now available. It's unbranded, for you to present as you see fit to your clients.

This presentation looks ahead at what marketers should expect and plan for in 2018, across a wide variety of industries and technologies — based on local and global trends you may not yet have had the opportunity to examine — turning those forecasts into a comprehensive NZ MARKETING INSIGHTS FOR 2018 report & slide deck in PowerPoint format (with accompanying notes) – information that you can easily present to your team and your clients, bringing everyone up to speed on the latest New Zealand marketing insights as we accelerate towards 2018.
The "NZ MARKETING INSIGHTS FOR 2018" report and slide deck is available for just $597+GST.
If you would prefer to pay by bank deposit, or require an invoice, please send an email to [email protected] with your requirements.
Once we receive your payment, we'll drop you a quick email with download details for your copy of the NZ MARKETING INSIGHTS FOR 2018 report & slide deck.